Welcome and 2014 Shirley Hendrick Award Recipient
Breakout Session 1:
Lunch
Breakout Session 2:
Keynote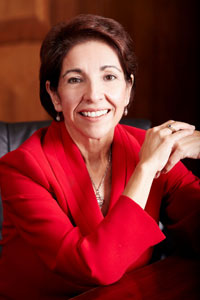 Dr. Roxanne Gonzales
President at Granite State College
Dr. Roxanne Gonzales is the fifth President at Granite State College (GSC) in New Hampshire; GSC's mission is to serve adults of all ages in the state of New Hampshire. Prior to GSC she was the Academic Dean of the College for Professional Studies at Regis University. She also served as the Dean of Distance Learning and a tenured Associate Professor of Adult Education at Park University, Assistant Professor of Adult Education at Colorado State University, Director of Education and Training at Hanscom AFB and other administrative positions in continuing higher education and TRIO programs.
Dr. Gonzales is published and presents nationally on topics such as adult learning, military and veteran education environments, online learning environments, assessment of learning, and alternative programming for adult learners. She received her doctorate from the University of Massachusetts – Boston in Higher Education Administration, an MS in Counseling from Creighton University, and a BS in Psychology Cum Laude from the University of Maryland University College. She served on the boards of the Hispanic Chamber Education Foundation of Denver and the Denver Better Business Bureau Education Foundation and was the treasurer of the Colorado Advisory Council on Military Education. In addition she was on the New Hampshire Governor's Commission for Latino Affairs and is a past president of the Association for Continuing Higher Education and served as the institutional representative on the National Association of Institutions for Military Education Services (NAIMES) for over four years prior to moving to Regis. She served on the board of the Kansas City Hispanic Economic Development Corporation, the Philharmonia of Greater Kansas City and a was Board of Trustee member of Wentworth Military Academy and Junior College in Lexington Missouri. She was co-founder of the Park Warrior Center at Park University which serves wounded veterans.
Poster Sessions
Annual Recognitions
Photo Gallery