Keynote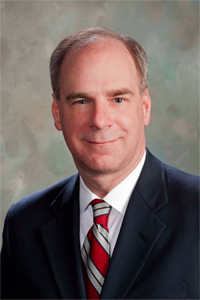 Ronald J. Tomalis
Secretary of Education
Ron Tomalis was nominated by Governor Tom Corbett to serve as the Secretary of Education and was confirmed by the State Senate on April 26, 2011.
The Pennsylvania Department of Education (PDE) develops and administers educational policies to improve the quality of education in the Commonwealth and achieve the basic and higher education goals established by the Governor, General Assembly and the State Board of Education, including public and non- public elementary and secondary schools and institutions of higher education. PDE provides service and technical assistance to Pennsylvania educators; administers education laws of Pennsylvania and the federal government; plans and administers policies for libraries; and manages a system of pre-service and in-service professional development to ensure high-quality personnel in the educational system.
Tomalis brings a range of public and private experience in education and educational systems to his role as a member of Governor Corbett's cabinet. From 1995 to 2001, he served as PDE's executive deputy secretary under former Governor Tom Ridge. From 2001 to 2004, he worked for the United States Department of Education in several positions, including counselor to the Secretary and as acting assistant secretary of education in the Office of Elementary and Secondary Education.
After his public service, he was a private advisor and consultant in the field, and most recently was the director of Dutko Worldwide/Whiteboard Advisors, based in Washington, DC. At Dutko, he was a principal advisor to non- and for-profit groups, foundations and companies operating in Pre-K and postsecondary education environments.
Tomalis, born and raised in Camp Hill, is a graduate of Dickinson College.
2013 Presentations
Breakout Session 1
Live and In-Person: An Adult Learner Conversation (Presentation not available)
Breakout Session 2
Photo Gallery